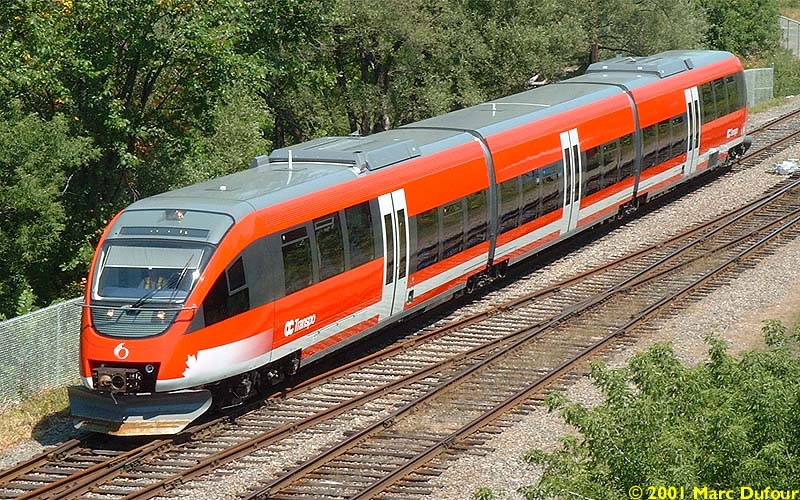 This sleek looking trainset is called Talent
and it is powered by two diesel engines located
under the train. The city of Ottowa,Ontario
has three of these operating a commuter line using an
underused freight branch line. The city constructed
eight stations and the trains have been well received.
This is an example of how one can build a passenger line
with out the high expense of installing overhead wires.
Once funding is again available, then the overhead can be built.
The passenger trains operate during the day and the freight
runs at night.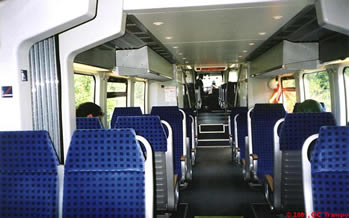 The interior of the Talent DMU with
large windows and wide seats. The
Talent features low floor boarding.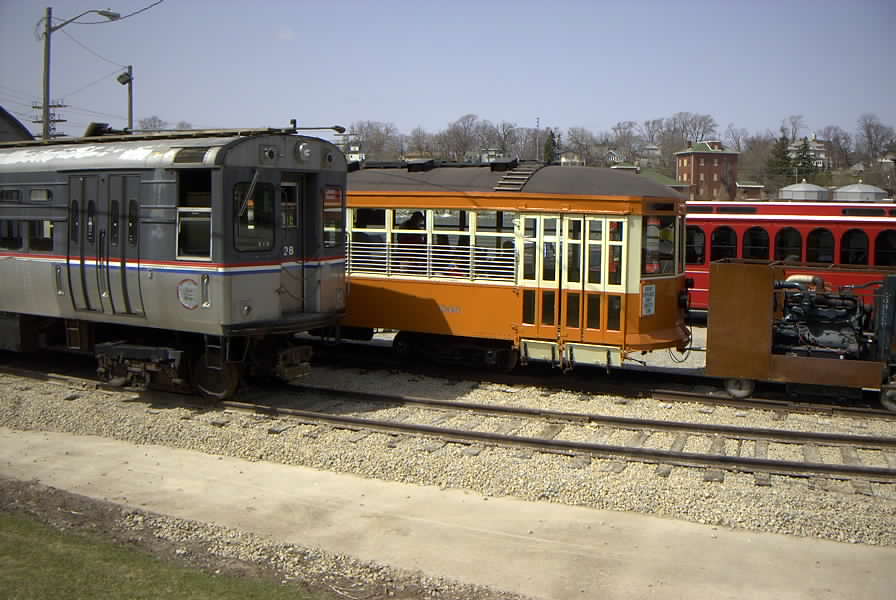 Chicago Car 28 and Milwaukee Streetcar #846
at the Appleton Trolley Museum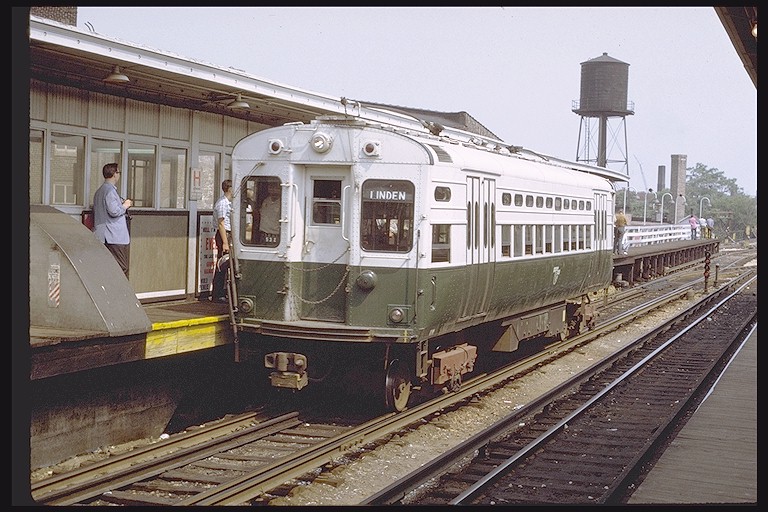 Chicago Car 28 boarding passengers at Howard St in 1967