A friend of mine in Green Bay has a great selection of CTA, North Shore and C A & E rolling stock. One day he drew up a switching modular layout which has become expanded to include a loop. So far 5 modules have been built and are operational but have no scenery yet. It is a combination of different sections of the CTA and is 20 feet long so far. The final layout will be about 14 modules each being 4 feet long. The modules all hook together using a leg with a wood clamp to lock together all of the pieces. So far the layout has been out to one train show and was very popular. Each week more gets completed and the way the switches and track are arranged, the operation of trains can be varied in many ways. New photos have been added below to show the ballast, buildings and some details that were added to the layout in April. The layout is going to another show in late April 2002. A skirt and a stand-off rope has also been added but not shown in the pictures.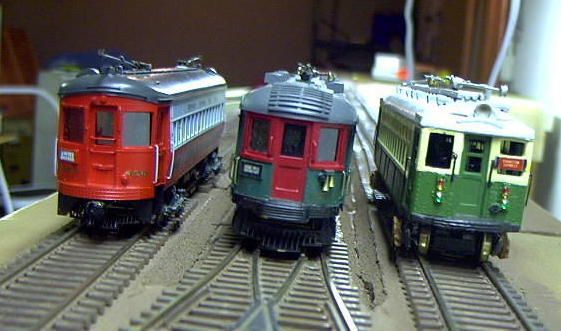 One of the wye switches and a trio of models,
a 4000, North Shore combine
and C A & E Coach 456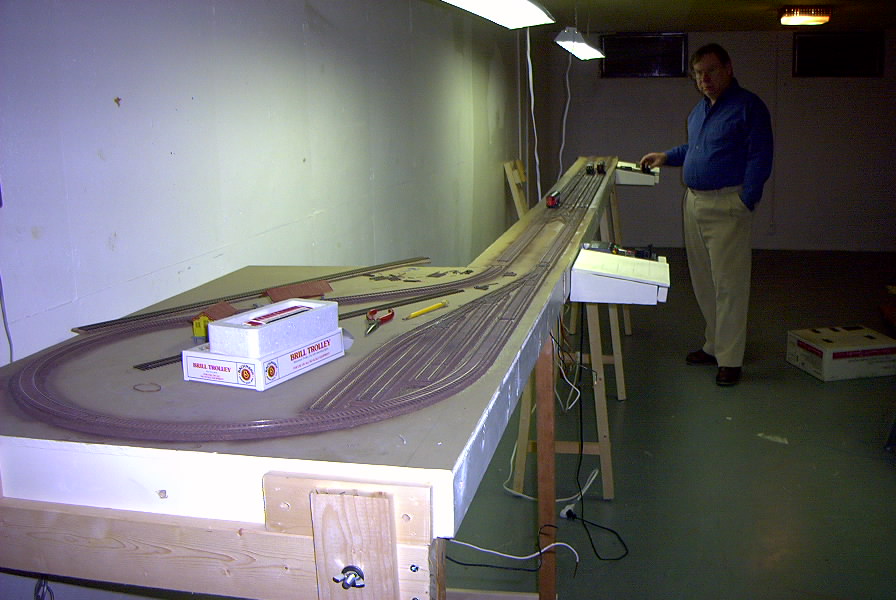 4 of the modules hooked together with the
loop module in the foreground. So far
there are 2 control stations.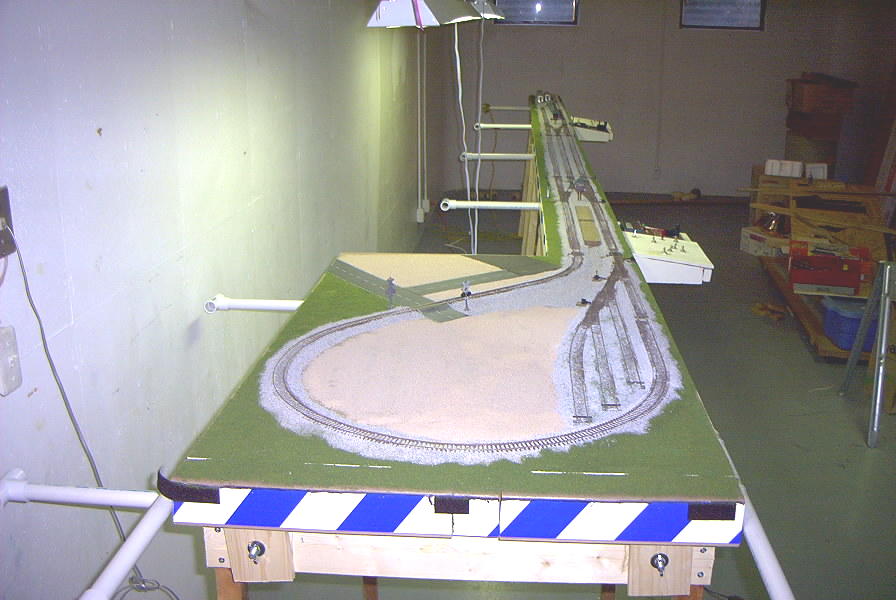 Ballast, grass and roadways were added to the layout.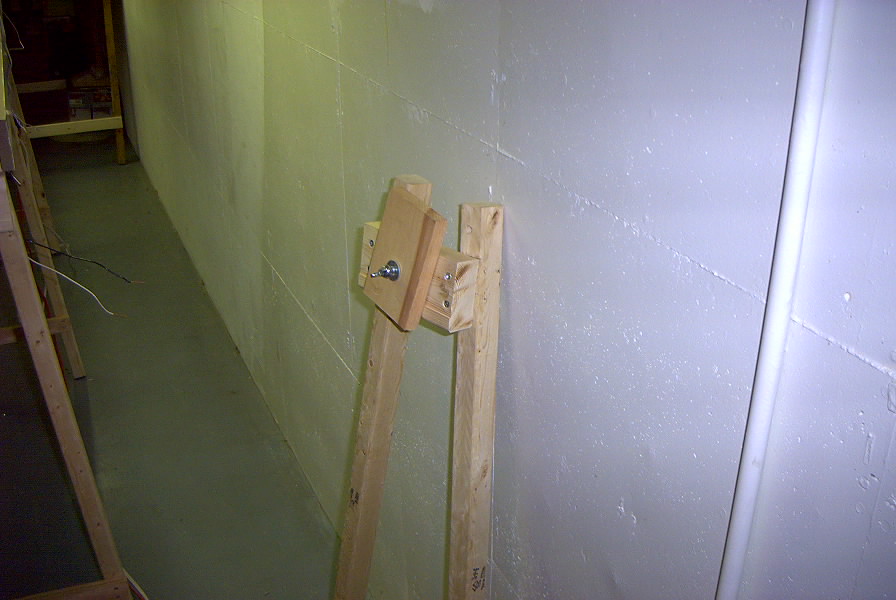 A closeup of the innovative leg and clamp for
the 5th module. The entire layout will use
these quick connect legs in various forms.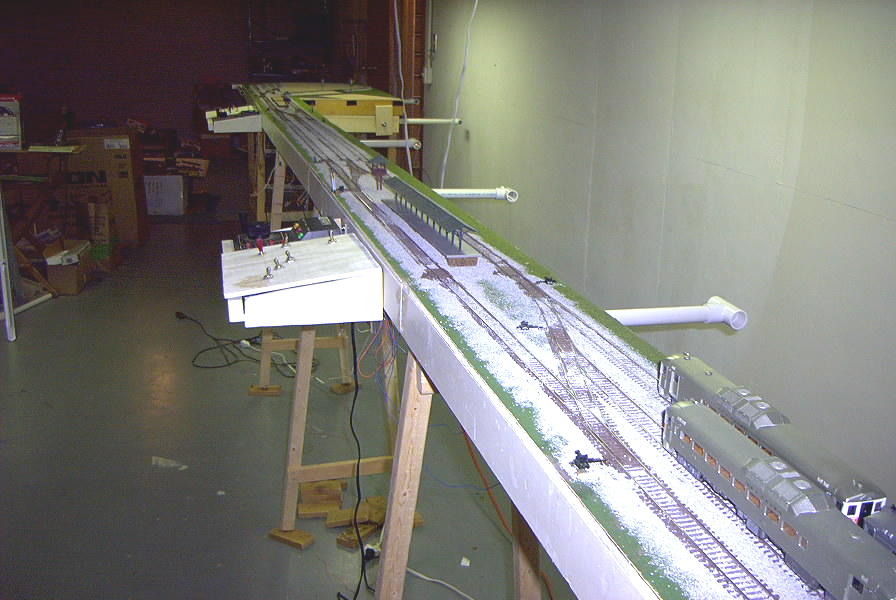 The 5th module with completed ballast and grass.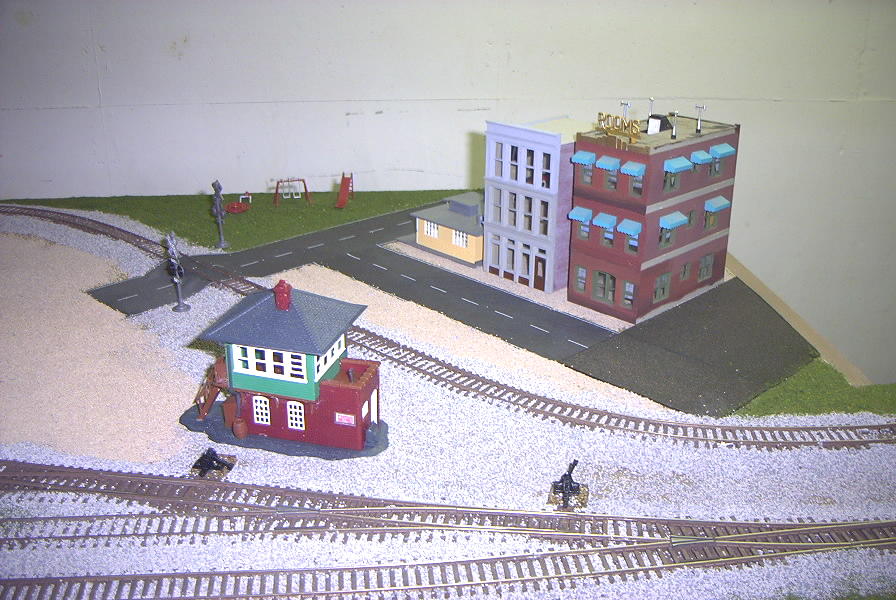 Some buildings and a playground add detail to the layout.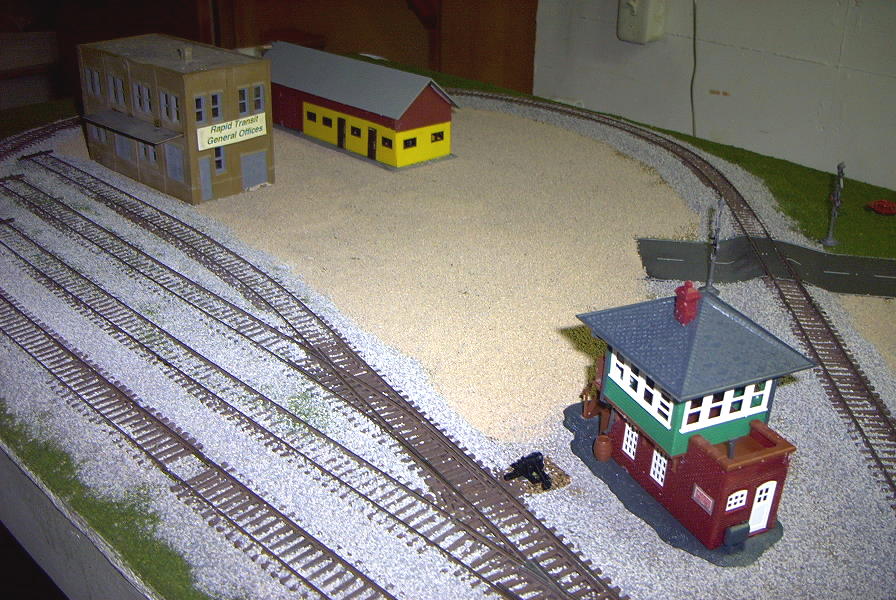 The yards area has a maintenance building and a general office for the Rapid Transit.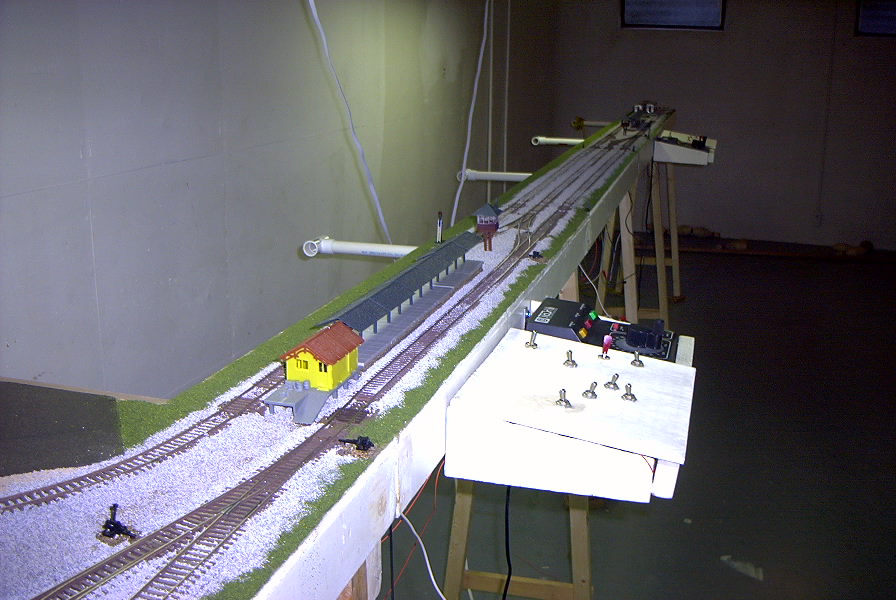 The mainline sports 2 raised platforms and signal towers.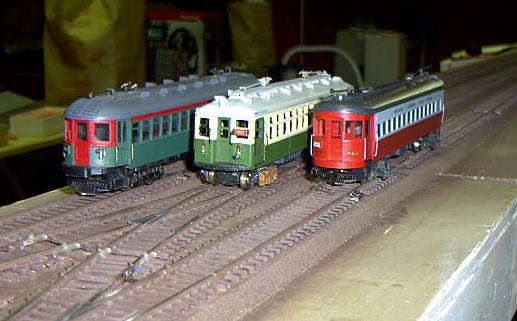 The trio again in a side view.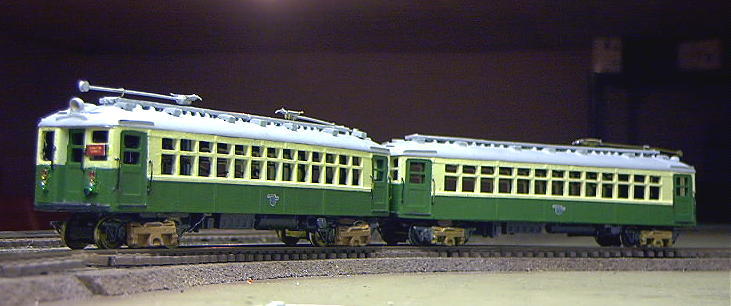 A two car Evanston Express 4000 train on the loop module.