After Car 28 arrived at Appleton in 1998, I needed to get some operating experience with this type of car. One spring day in 2000, my son and I went to East Troy Wisconsin. Through the generosity of General Manager Jack Franklin, I got a chance to operate CTA car 45 over most of the railroad. I also brought my video camera and was able to document the occasion. Later that month I returned a second time and had another opportunity to operated 45 again. This time it was an actual revenue run with a full load of passengers. The railroad has a few grade crossings which need some horn blowing, and runs next to a highway where drivers and passengers look at the train in awe. In 2001 I visited again as a working volunteer and was a conductor on the two car 1920's vintage Chicago elevated train. At the invitation of Jack Franklin on July 19, 2002, I was again at the controls of a two car train consisting of CTA cars 45 and 35. I brought down some members of the Appleton Museum to also experience the thrill of operating on a real electric railroad complete with grade crossings and stations. This is becoming one of my favorite small railroads because it still runs freight, trolleys and interurbans under wire in a rural setting.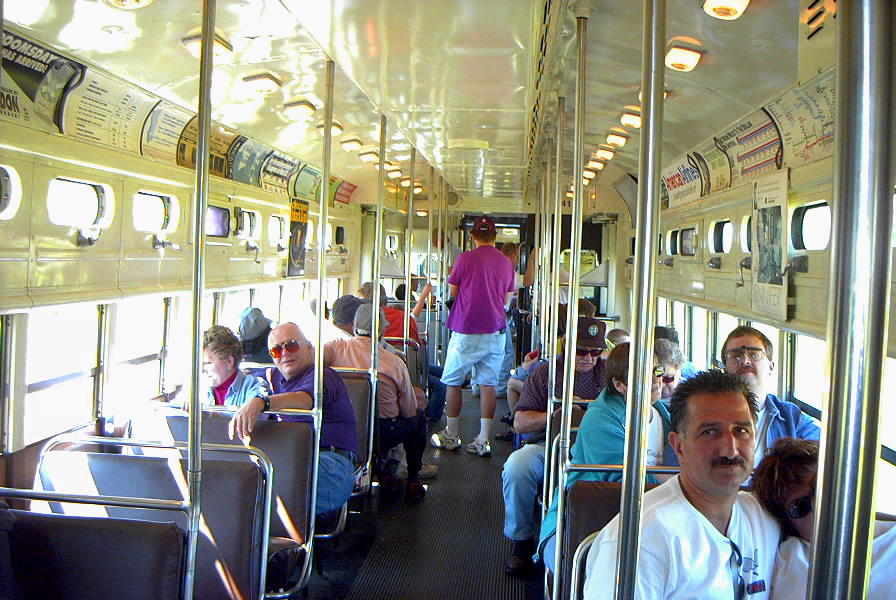 Operating with a good crowd adds to the excitement and thrill of being a motorman on car 45.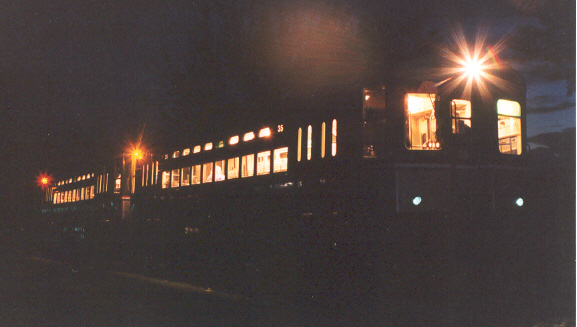 Here is a night shot of 35 and 45, one of my favorite photos.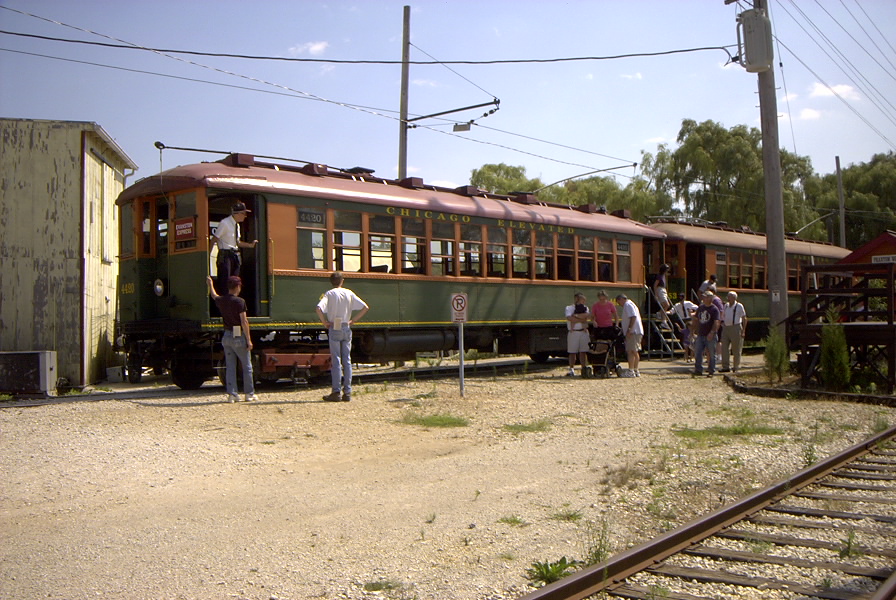 The two car Chicago Elevated train leaves off passengers at the Elegant Farmer Stop.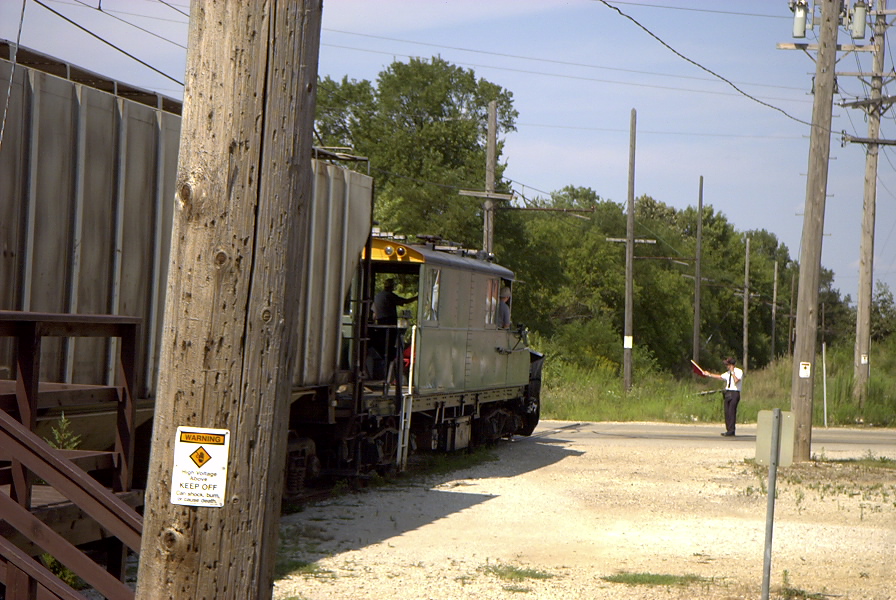 A freight run gets assistance at the grade crossing as seen from the window of the Elevated car at Elegant Farmer.